English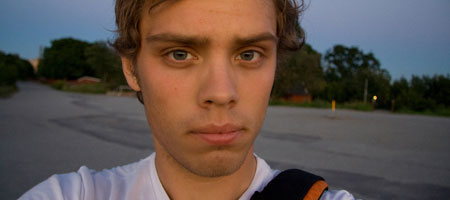 Welcome to Linder Design! This is my personal website and here you will find some of my work as a web designer, photographer and film maker. If you understand Swedish you will also be able to read in my blog section. I think about turning the hole site into English, but I haven't decided yet.
If you have a cell phone with internet access, visit my WAP page.
About me
Marcus Linder is my name and I live in Sweden. Stockholm is my hometown, and I'm studying film for the moment.
Contact
Feel free to send me a mail if you have any questions, feedback or just want to say hey.
E-mail: mlinder@gmail.com
Google Talk: mlinder@gmail.com
Skype: the_ml
My "film studio company".
My flickr-photo collection.
My Blogger.com Blog with photos from my cell phone.
Themes I made for Sony Ericsson cell phones.
My WAP page for cell phones.
A short film I and some friends made years ago.
© 2010 marcuslinder.se |

RSS | XHTML 1.1 & CSS